45 Best Wholesale Clothing Websites You Need to Know (2023)
Clothes are a human necessity and are in constant need of supply. People are increasingly looking for clothes that are high quality and designer. This means that the fashion industry is a huge market and a lucrative place for entrepreneurs. People who have just begun the wholesale women's clothing business may wonder "what are the best wholesale clothing websites?"
You may also want to find some wholesale clothing site details from all around the world. We've got the best answer for you, and in this post, we'll list wholesale clothing sites from around the world and write the most honest customer reviews for you to choose from.
We are fascinated with online wholesale clothing. And we will tell you some of the best clothing wholesale websites and answer some of the frequently asked questions.
》》》》Let's GET STATTED from here!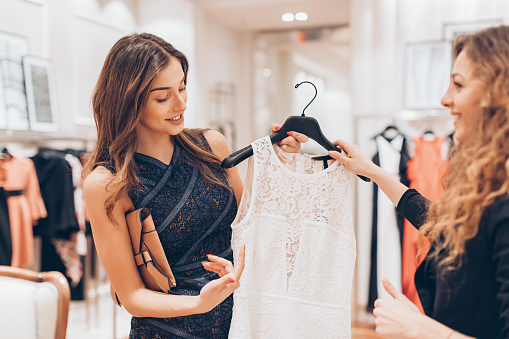 Sugarlips Wholesale
Sugarlips is a wholesale clothing site that deals with some high-quality apparel, particularly for women. They upload new arrivals based on seasons and occasions. The pieces are handpicked and you can go through their extensive catalog.
Sugarlips offers free shipping for orders of more than $49, and destinations should be within the United States. They are charging shipping fees based on the destination, size, and carrier rates for international customers. Sugarlips offers a 30-day return policy from the shipping date.
Want to know more reviews? Click here.
Bloom Wholesale
Los Angeles it's one of the best sites for wholesale clothing. They offer plus sizes and diverse sizes of fashion wholesale clothing, which is something good to show variety and attract customers to your boutiques.
It generally focuses on offering skirts, dresses, pants, joggers, activewear, sweater, blouses and jackets. They stock pieces so that you can have a variety in your collection.
Remember, you should notify Bloom Wholesale within 3 days from the date of receipt of products if you hope to return the products or are unsatisfied with the quality, color, or size. By the way, you have to also bear 5% as a restocking fee and the respective freight charges.
Want to know more reviews? Click here.
Wholesale Fashion Square
Wholesale Fashion Square is a wholesale websites for clothing designed simply. Wholesale Fashion Square offers clothes, accessories, and makeup kits exclusively for women. Apart from the clothes in different sizes, they also offer the special category "plus sizes" in their catalog.
They have to be notified within 3 days of receipt of products if you are unsatisfied with that one and want to return it. Orders above $200 are shipped free of cost, whereas orders less than $200 are charged wisely.
The dropshipping service is also being provided at Wholesale Fashion Square, an essential one for online boutiques.
Want to know more reviews? Click here.
Tasha Apparel
Tasha Apparel can provide some fashion styles and qualified materials. You can buy specially designed and handpicked swimwear from this boutique swimsuit supplier to make your boutique unique and special. Besides, You can get plus size clothing on their website.
They offer a free shipping facility for orders above $300. They carry things at a low price, so you can purchase according to your preference and requirements.Tasha Apparel takes pride in capturing key trends as they emerge on the catwalk and delivering them to you quickly!
Tasha Apparel has over 15 years of experience and can provide you with the latest style and fashion trends at reasonable prices. The in-house styling team understands how important it is to make women look their best at an affordable price.
Want to know more reviews? Click here.
LAShowRoom
LAShowroom is a true wholesale marketplace where you can find different brands that sell women's clothing. They have a collection of men's wear and accessories sections as well. If you have some requirements, just order what you want.
LAShowroom acts like an agency between the buyers and the multiple designers, apparel manufacturers.However, generally, LAShowroom won't accept the return of products. If there is any damage to the products, the buyer has to get a return authorization from the distributor and bear the 15% to 20% of restocking cost.
Want to know more reviews? Click here.
She Star
SHESTAR is an abbreviation for "SHE IS A STAR." We believe that every woman and girl is a superstar, shining, and unique. The SHESTAR team is always working hard to supply fashion styles to boutique owners, and you can make your customer feel like a star who deserves to be loved and who also deserves to love herself.
SHESTAR is a reputable online clothing wholesale supplier of women's clothing. It is owned by SINTEX APPAREL LIMITED (HK). SINTEX has over 30 years of experience in the professional garment production industry, and we have fulfilled OEM orders for many European brands. We have our own facilities as well as hundreds of cooperating facilities that are all experienced OEM or ODM manufacturers. SINTEX also owns another wholesale baby and kids' clothing website, www.kiskissing.com, which is a leading children's clothing supplier and distributor in addition to SHESTAR.
SHESTAR is the best option for brick-and-mortar or online boutique store retailers. We primarily focus on trendy women's clothing and plus-size trendy clothing, with a diverse product line that includes maxi dresses, leggings, tops, bodysuits, jumpsuits, handbags, and other accessories, among other things. SHESTAR products are typically in stock, so you can place your order without a minimum order quantity (MOQ). We provide highly competitive factory prices, so the more you buy, the more you save.
Want to know more reviews? Click here.
Wholesale Central

Wholesale Central is the leading B2B active wholesaler and wholesale product directory site. Wholesale Central provides powerful sourcing tools to assist dealers in finding thousands of pre-screened wholesalers, importers, distributors, dropshippers, and manufacturers. No registration is required to search the site and shop for great deals on wholesale goods.
Since its inception in 1996, buyers have used it to find and wholesale resale goods. It is a global wholesale centre open 24 hours a day, seven days a week. It is fully functional and can collect potential buyers' names and information, place orders, showcase products, and much more. To contact potential customers, there is no need to hire salespeople, send emails, or make phone calls.
Stylepick
Stylepick is an online wholesale fashion marketplace that aims to inspire manufacturers and the best online clothing wholesalers by combining trendy styles with an easy-to-use web interface. It serves as a virtual fashion district for all vendors and retailers worldwide.
Stylepick, based in Los Angeles, provides experiential wholesale environments as well as a mix of the latest and top wholesale women's clothing from various vendors such as J.nna, Blue B, Day & Night, Hers & Mine, Davi & Dani, Spotlite, and many more.
OrangeShine
OrangeShine is a leading online wholesale fashion marketplace that connects wholesale vendors and retail buyers. OrangeShine, one of the fastest-growing marketplaces, is committed to assisting vendors in elevating their brand and increasing revenue. We are customer-centric and are constantly thinking about how we can better tailor our services to the needs of our customers (vendors and buyers alike).
We are motivated by the creation of one-of-a-kind experiences that provide vendors and buyers with access to a new style of e-commerce in which everyone is welcome. Our data-driven approach keeps our customers informed about market trends and provides customised tools to help them grow their businesses in the rapidly expanding e-commerce space.
Want to know more reviews? Click here.
CC Wholesale Clothing
TopTenWholesale.com is a sourcing platform that connects wholesale buyers and manufacturers in the United States and around the world. TopTenWholesale.com was founded in 2005 and is owned by JP Communications Inc, which also owns Manufacturer.com. TopTenWholesale.com has helped millions of retailers, chain stores, boutiques, dropshippers, auctioneers, Ebay & Amazon sellers, fleamarketers, and other resellers find wholesalers, manufacturers, importers, distributors, and trading companies.
Alanic Clothing
Alanic Clothing is a platform that connects buyers with top global fashion and sportswear brands. Few popular wholesale clothing vendors have the global reach of Alanic Clothing. It has offices in the United States, the United Kingdom, Canada, Australia, and a number of other countries. Furthermore, the website sells a wide range of fitness apparel, such as leggings, sports T-shirts, and other athletic essentials.
Furthermore, the site enables apparel companies to order custom clothing that can be sold under their own brand. By using the request for quote feature, anyone can get a quote for an order from any seller. Fill out the Get a Quote form to request a quote from the seller. Alanic Clothing is an excellent choice for brands looking for high-quality sports and fitness apparel at reasonable prices and with low shipping costs.
Want to know more reviews? Click here.
KKAMI
This Korean wholesale website offers good quality clothing options for kids. KKAMI regularly updates its collection and brings the latest clothes from Korea to the buyers. All the brands listed on this website are monitored for the quality of their product and the reliability of their services. All the brands on the platform fulfil the following criteria.
All these checks ensure that only high-quality products are listed on the website. Unfortunately, this means that if a buyer chooses this website to replenish their inventory, they need to have substantial capital to afford these clothes.
OlympicEyewear
Olympiceyewear.com was established in 2006 as a wholesaler of sunglasses in the state of Utah. With the help of our customers, the business has become one of the top U.S. distributors of wholesale discount sunglasses during the past few years.
When Olympiceyewear was established, its main objective was to provide a cutting-edge method of selling wholesale sunglasses. Using first-hand knowledge of running a retail business, it has developed sophisticated solutions and services that go beyond the concept of "selling." According to the different comments our business receives, they have discovered that the innovations they introduce to this industry are valued and benefited by the customers. Olympiceyewear will continue to be committed to enhancing our goods and services and providing the customers with the tools they need to remain.
Want to know more reviews? Click here.
Jollychic
Jollychic provide quality product in its APP and website, including most of the consumer goods such as apparel, electronics, home goods, shoes and bags, and baby products, etc.
Jollychic works to bring a quality life without borders to our customers in the convenient way.
Want to know more reviews? Click here.
WomenClothingToday
WomenClothingToday was born out of a desire to share the beauty of art with the world! We are the exclusive online clothing wholesale retailer of handcrafted, one-of-a-kind silk scarves and apparel from the RuTzari brand.
Always keeping up with the latest styles, RuTzari releases eight to nine new collections of luxurious silk scarves each year. With 10 to 15 styles to choose from in each collection, you're sure to find the perfect accessory. Due to their handcrafted craftsmanship, no two silk garments are the same, even if their patterns and colors are similar. Browse our wide selection of unique RuTzari scarves, shawls, silk tops, dresses and wraps to find the perfect design for your personal style.
Want to know more reviews? Click here.
FondMart
FondMart is a global clothing supply platform with the largest number of products in stock to offer a one-stop service for wholesalers, retailers and dropshippers. FondMart has integrated more than 5K trustworthy vendors in China and updated more than 1000 new arrivals daily with 200K+clothing.
FondMart is a leading global online market, which offers both quality products and excellent service, from sourcing to producing, from packing to shipping, from general to customized service. The only thing you need to do is selling products to your customers and forward orders to the platform. Then FondMart will perform all the following steps and provide after-sales service.
Want to know more reviews? Click here.
Alibaba
Alibaba, is a famous brand of global business-to-business (B2B) e-commerce, providing tens of millions of online businessmen with massive business opportunities and a convenient and safe online trading marketplace, as well as a community platform for businessmen to meet friends and interact authentically.
Alibaba is a famous and popular wholesale platform for companies all over the world. They are known for offering a wide selection of clothing and accessories at reasonable costs. Men's, women's, children's, baby, plus size, small size, bohemian and many other clothing categories can be found here.
Buyer beware: the products mentioned are not subject to quality control , so your investment is at your own risk.
Want to know more reviews? Click here.
DHgate
DHgate.com, based in China, is a cross-border e-commerce portal that allows suppliers to sell manufactured goods to small and medium retailers. It is one of the major cross-border B2B e-commerce platforms in China. The corporation, which is based in Beijing, has offices all over the world, including in the United States and the United Kingdom. DHgate is a global B2B platform that was formed in 2004 that allows wholesale products to be sold to international buyers, particularly resellers.
DHgate is a Chinese website that provides B2B online trading platform for small and medium-sized enterprises. It adopts a commission system, free of registration fees, and only charges fees after successful transactions between buyers and sellers.In its first decade, DHgate developed to be a giant marketplace, with over 1.2 million merchants and over 30 million product listings. DHgate.com, which is available in a variety of languages and countries, has a large selection of products in a variety of categories.
Want to know more reviews? Click here.
Global Sources
Global Sources' primary business is as an international trade show organizer, e-commerce B2B and trade magazine publisher.Most of the customers served by Global Sources are international trade merchants selling electronics, auto parts, apparel and clothing, home products, accessories, tech gadgets, smart home devices, etc.This large range of items is available at very reasonable costs. Global Sources, on the other hand, caters nearly solely to bulk purchasers, hence most of their ads will have a minimum MOQ of 500 items.
The company offers tailored sourcing solutions and trusted market information to real buyers and proven suppliers all over the world, assisting them in responding to market changes and seizing new business opportunities.Global Sources serves over 10 million registered buyers and users, including 97 of the world's top 100 retailers.
Want to know more reviews? Click here.
Bangood
Banggood, founded in 2006 in Guangzhou, is a global leading direct-to-consumer online retailer, offering well-selected, low-cost products to 66 million+ registered users in North America, Europe, Asia Pacific, South America, and the Middle East. According to App Annie, an authoritative app analytics platform, Banggood APP will be one of the most downloaded shopping apps in Europe in 2021.
With over 100,000 dependable suppliers, Banggood now offers up to 30 categories and 1,000,000 high-quality products ranging from consumer electronics to home appliances, tools, sports equipment, and clothing.Furthermore, Banggood is committed to improving customer service, including the establishment of a logistics and fulfilment system to provide customers with professional service 7/24.
Want to know more reviews? Click here.
Chinavasion
Chinavasion, which was established in 2004, is one of the best e-commerce platforms. CHINAVASION WHOLESALE LIMITED COMPANY owns it. Users primarily engage in cross-border E-Commerce and are dedicated to providing high-quality products and professional customer service to retailers and wholesalers.
China is the world's largest manufacturing nation, providing customers with low-cost, high-quality goods. Users strive to infiltrate the world with the best of Chinese electronics, to be a bridge connecting China to every corner of the globe!
Although users began as an electronics hub serving both B2C and B2B customers and Chinese suppliers, people are constantly working to improve our systems in order to meet the needs of our customers and suppliers by providing them with a trusted partner in China for all of their electronic gadget needs.
Want to know more reviews? Click here.
Lightinthebox
LightInTheBox is a global online retailer that sells products directly to customers around the world.Founded in 2007, LightInTheBox offers customers a convenient way to purchase lifestyle products in all major languages at affordable prices.LightInTheBox offers major products in the apparel and other general merchandise categories products.
In addition to these basic items, LightInTheBox's innovative use of a data-driven business model allows it to offer bespoke products such as wedding dresses and evening gowns on a large scale for optimal marketing, sales and fulfilment.

Want to know more reviews? Click here.
LovelyWholesale
Established in 2010, LovelyWholesale offers more than ten thousand different styles of stylish apparel, accessories, jewellery, shoes, and lingerie. The company's main goal is to offer clients all over the world better items at cheap prices. Customers of LovelyWholesale know they can rely on us for everything, from the newest trend-driven pieces to celebrity-inspired outfits to the essentials for every day wear and that perfect party piece. Every consumer should be able to choose their favourite style and enjoy their purchasing experience at LovelyWholesale.
Gearbest
Gearbest, as a strategic brand product of the well-known Chinese cross-border enterprise Globalegrow, is well-funded and well-resourced. Suppliers on Gearbest are managed by a professional rating system that selects top suppliers and optimises the procurement of quality goods while maintaining the breadth of product categories.
Shop online at Gearbest for the best mobile phones, electronic gadgets, toys, sporting goods, home furnishings and geeky clothing at affordable, great value prices.Gearbest also has an official app where you can find the latest products from top brands, as well as unique, extraordinary and emerging brands at great prices.
Want to know more reviews? Click here.
shewin
Shewin's story began with a love for wholesale women's fashion. Through various online shopping platforms and social media, Shewin got the growing demand for fashionable clothing for women.
Shewin's website features attractive and reasonably priced clothing that is easy to match and suitable for everyday life, office, casual, travel and parties. Therefore, Shewin, as a clothing wholesaler with over 50,000m2 warehouse and its design team, wants to provide its partners with the latest and most fashionable wholesale clothing.
Want to know more reviews? Click here.
Dear-Lover
Dear-Lover is a well-known wholesale women's apparel company. With a unique position, expertise and strategy, we provide affordable, high quality, fashionable women's clothing and lingerie to over 15,000 wholesalers and retailers in more than 160 countries around the world.
Dear-Lover clothes are perfect for women who want to pursue the latest fashion trends in their direction. dear-Lover sources top quality fabrics, laces and even trims from over 650 suppliers and uses the latest sewing equipment to ensure the highest quality of all products.

Dear-Lover has assisted a large number of business people and entrepreneurs in developing their apparel businesses. Generally speaking, there are three ways Dear-Lover can assist you with your current customers by offering the hottest as well as the most fashionable apparel.
Want to know more reviews? Click here.
Parisian Wholesale(UK)
Parisian Wholesale is a UK brand that sells clothes internationally. You can order in bulk numbers, but you will have to pay a 20% tax if you are from Europe or the UK. Here, you can find jackets, blazers, dresses, coats, and more. The site only specializes in women's clothing. You can buy good quality items for just £10 but in packs of six items.
Delivery also has an expense, so you need to prepare at least $20 for shipping. The shipping method is DHL or Parcel Force. Remember that you can only buy six or nine packages, so you cannot use this site for single dropshipping items. This is the best display wholesale clothing vendors & Suppliers for high-quality products.
Want to know more reviews? Click here.
City Goddess(UK)
City Goddess is a UK-based wholesaler that has been around since 2003, and the site has many brands and items to offer. The first thing you need to do is create an account. You can order single pieces, so the site is great for a dropshipping business.
There is a shipping fee, and the destination country determines how much it will cost. The site accepts different payment methods like PayPal, credit cards, and bank transfers.
Want to know more reviews? Click here.
Catwalk Wholesale(UK)
Modern women love to have some colors in their style. Catwalk Wholesale is a vendor that you can find such colors with all trendy items. They also have products that take inspiration from trendy clothes that celebrities are wearing. It is very easy to go through the website and find something to sell. If you are lucky, you can encounter a sale season and get many pieces at just £1.
Want to know more reviews? Click here.
Secret Sales(UK)
Secret Sales, while not strictly a newcomer, is making some new plays in 2022 with a launch into the Benelux region and some serious expansion. According to InternetRetailing, Secret Sales has signed 75 new contracts with multi-brand retail groups and standalone brands in 12 months, launching 687 new fashion, beauty, and homeware brands.
Fashion without boundaries, within a unique marketplace. Enjoy up to 70% off 700+ brands.Using a shop-in-shop fascia, Secret Sales set out to build a digital equivalent to designer outlet destinations and create a shift in industry thinking around discounting.
Want to know more reviews? Click here.
YOOX(Italy)
Yoox is a merger of Italian Yoox and British Net-a-Porter, is expanding its operating model.Already a significant fashion web shop, they've opened up their platform to incorporate a marketplace in Europe. Positioned as arty and eclectic for those who love 'the thrill of the find.
They'll be capitalizing on their qualified global audience of 3 million newsletter subscribers and significant social media reach. Yoox will focus its efforts on enabling content creation, market expertise, and consulting brands.At the moment, the marketplace will focus on Europe,middle Eastern, North Africa, and Japanese markets. This is an excellent opportunity to get in early with a powerful newcomer.
Want to know more reviews? Click here.
2 Wholesale Clothing Websites in South Africa
Promoworld
With over 25 years of experience in supplying quality promotional products, promoworld has gained expertise that allows them to guarantee superior quality, reliability and service delivery. promoworld's dedication to their customers has led to long term relationships with large corporations and SMEs.
S A Tee's
Bring laughter to your family reunion with custom sweatshirts. Design a custom mask that will put a smile on your face every time it's worn. From chic printed tote bags for the best bachelorette party to dapper polo shirts for an international business event, we are here to ensure that you stand out in garments designed by you and created using custom apparel printing techniques.
Want to know more reviews? Click here.
5 Wholesale Clothing Websites in Australia
Whola
Whola was founded because years of working in the wholesale fashion world had shown us its flaws. The time buyers spend away from the business, the difficulty of finding the right styles and the pressure of high-pressure salespeople.
We wanted to put the power back in the hands of the retailer - to buy what they needed at the right time.
Whola loves the Australian fashion industry and wants to support our incredible retailers and brands to thrive.Whola wants a world where we can express ourselves freely through unique styles and explore amazing retail experiences.
STYLE STATE
STYLE STATE supplies women's wholesale clothing offering trendy pieces in a variety of styles each week. As well as having physical stores in Sydney and Melbourne, Style State also has in-house designers to create fashionable pieces exclusive to this wholesaler, ready to sell to its Australian retailers. The entire range is also available via Whola so you can do all your buying in one place.
SPICY SUGAR FASHION
This Australian-based wholesaler offers flattering, high-quality pieces for a range of shapes and sizes. With several showrooms located across Australia, including Brisbane and Perth, SPICY SUGAR FASHION has both casual and dressy styles that'll catch the eye of your customers.
GLOBAL FASHION HOUSE
In just 15 years, GLOBAL FASHION HOUSE has become one of the most-loved wholesalers in New South Wales. From party wear and formal tailoring to casual, everyday basics, this smaller wholesaler covers a variety of styles.
Blankclothing
Blank clothing has no added decoration. Blanks are made to supply the clothing industry. Many clothing "labels" begin with a good blank, add their own logos, designs or trimmings, re-label and on-sell to retailers, or sell direct at markets, online, etc. The economies of scale in mass clothing production mean lower prices all the way down to retail level. Most of our customers are printers, embroiderers and designers but we don't mind supplying personal shoppers with logo-free garments under the same terms and conditions.
Want to know more reviews? Click here.
7 key Points You Need to Know about Wholesale Clothing Websites
There are many things you need to look for when find vendors. Follow the seven keywords below to determine if the vendor website you pick meets your criteria.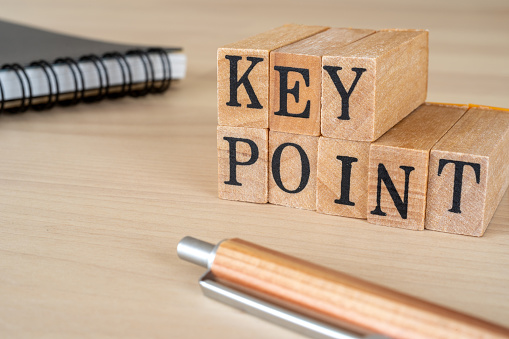 ·Contrast and Compare
·Category
·Quality
·Pre
·Logistics Services
·MOQ
·Additional Discount
·Location
FondMart's Criteria for Vendors Selection
I really hope that this article has provided you with useful information to find the right suppliers of top wholesale clothing and quality products. I sincerely recommend you our 100% factory wholesale platform--FondMart.We also rank our vendors based on customer satisfaction. You can easily determine if a supplier meets your expectations by using labels and star ratings.
At FondMart, we select our vendors based on strict criteria in several areas:
·Experience - The FondMart firstly selects suppliers by whether they have cross-border and brand experience, secondly, whether they can provide actual model pictures, and finally, whether they can develop styles independently, you can also select through our featured filtering options.
·Factory Size -The most powerful suppliers in China are concentrated in Hangzhou, Guangzhou, Fujian, and other places. The FondMart selects the best quality garment suppliers in these gathering places of China's garment industry.
·Product Quality Control - The quality inspection of products is divided into preliminary inspection and random inspection. After the suppliers pass the preliminary inspection, the FondMart randomly inspects part of the garments and evaluates the garments according to multiple dimensions such as fabric, pattern, and process.
·Vendors management - The FondMart will do a comprehensive quality assessment according to the source and customer evaluation to ensure that the best quality goods are left.
The criteria we use to rate our vendors:
1. Vendors Grading
According to the comprehensive evaluation of multiple dimensions, suppliers are classified into five grades from T0-T5.
2. Tracking and Inspection of New Products
The FondMart will carry out commodity inspection through different frequencies according to the supplier's grade.
3. Comprehensive Analysis and Response Processing
If the vendor's delivery time does not meet the requirements or fails in the product sampling. The FondMart will cancel the cooperation with these suppliers before the customer.
You can find all FondMart suppliers from this tab of the website.
Conclusion
In this article, we have listed wholesale clothing websites from China, the USA, Europe, and South Africa for you and provided real reviews for your reference. If you want to buy wholesale fashion products from wholesale clothing websites, this article will be very helpful for you.
You can always check out our website for more information about online wholesale marketplaces to reach the top of the wholesale clothing business. Join FondMart to make your wholesale women's clothing business take off!
For More Business Tips:
If you have more questions about the women clothing business, read our blogs and you will find more wholesale tips and dropshipping tips!Keep up with our blog posts to learn more about the US wholesale market to reach the top of the wholesale apparel business.
20 Remarkable Plus Size Wholesale Clothing Websites and Vendor (2022)
Plus Size Boutique Clothing Wholesale Market and Vendors
13 Inexpensive China Wholesale Clothing for Women's Clothing
Where to Buy Clothes to Start a Online Clothing Wholesale Boutique? (10 Easy Sources)
Where to Buy Bulk Clothing: 8 Bestwholesale Clothing Vendor Websites to Buy Bulk Clothing
Where Can I Buy Trendy Wholesale Basic Clothing
How to Buy Wholesale Clothing for Resale?
FondMart Tips: Wholesale Clothing Personal Branding
Black Friday Wholesale: FondMart Is Your Best Choice
Subscribe for latest update
We will keep you updated with FondMart's style news.
Subscribe