How to Find a Clothing Manufacturer to Buy Directly (2023)
Choosing the right premium clothing manufacturer is vital to your success, whether you want to become the next big fashion clothing vendor or simply sell everyday clothes online. How to buy wholesale directly from manufacturer clothing is the most common question you will ask, so here we will solve your problem.
Buying clothes on eCommerce is one of the most popular niches, but it can be difficult to make your business successful. As soon as you cooperate with clothing manufacturers, you can directly purchase wholesale clothing from them without any middleman. This means you have more choices when it comes to clothing style.
You can save a lot of time, energy, and money when you buy in bulk. You will have access to their return and exchange policies, for example. In addition, their updated version will be notified to you as soon as possible. In addition, they will allow you to post it online.
To begin with, we don't need a lot of suppliers. Another point is that we need to pay more attention in the process of cooperation to the strength and character of the suppliers. This is extremely relevant! As a result, even if the early stages are valuable, the later phases of cooperation are not included.
If you're just starting in the fashion industry, it's hard to become the best of the best in a short period. Maybe you have a lot of great design ideas and you're eager to go out and show them to your customers.
What Are the Types of Manufacturers?
So, after confirming that you do need a manufacturer. Let's answer the question what is a clothing manufacturer?
The Oxford Dictionary defines a producer as a person or company that makes goods for sale. Then if you need a person or business to help you produce your designs, you need to go to them.
Manufacturers can be broadly divided into two types.
Contract manufacturers - a manufacturer who contracts with a company for parts or goods is known as a contract manufacturer (CM) (in this case, it is a turnkey supplier).
Own Brand Manufacturer - An Original Brand Manufacturer, or OBM, is a company that sells an entire product made by another company or a component purchased from another company as its own branded product. Selling a second company's product under its brand name simply adds a virtual extrinsic value to the product.
Choosing the right manufacturer will provide you with several benefits, such as:
·You can produce unique items of clothing
·You can establish your brand
·You can usually sell items at a higher price
·You can have better control over branding and marketing
Having understood what a manufacturer is and the benefits it can bring you. Let's talk about how to find these clothing manufacturers.
How Do I Find a Quality Apparel Manufacturer?
The major global apparel manufacturers are China, India, Turkey, the USA, and Vietnam. They own ninety percent of the world's garment manufacturing plants.
If you are from these countries, then you can visit the local garment manufacturers directly. If you are from another country, then you can find them online.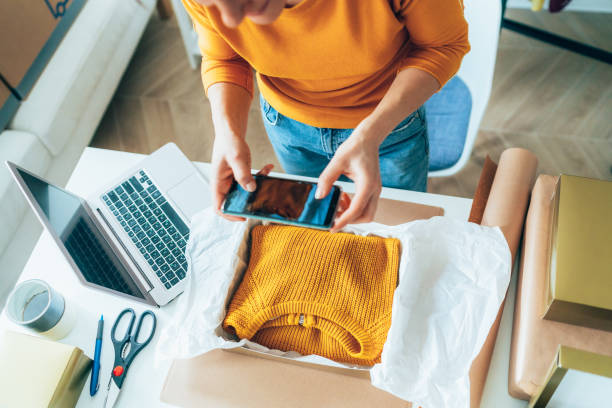 You can generally find these wholesalers in several ways.
Attend industry conferences - If you want to meet directly with manufacturers face-to-face and see the latest in apparel manufacturing, you can attend Many manufacturers will bring samples to these conferences.
Search online catalogs - There are many quality catalogs on the web that have the most complete collection of apparel manufacturers from around the world. You can get general descriptions, contact information, and addresses of clothing manufacturers from these catalogs. You can easily find them using the search engine.
Use Google to find clothing manufacturers-It easy to find a clothing manufacturer by entering "[product + manufacturer in China]." It will return a lot of results, many of which will be supplier directories or resellers. It's critical to sift through all the results and do as much It's critical to sift through all the results and do as much research as you can on the manufacturer before contacting them.
Join a fashion Facebook group - You can choose to join a professional seminar group on Facebook or other different platforms. These groups are full of people like you and the top trendsetters in the industry, and it's a great way to get resources from them.
Build a network and ask for recommendations - If it's really hard for you to get started in the above ways, you can choose to post directly to online Q&A forums like Reddit or quora. Many manufacturers are active in these forums and will reach out to you if they see your need.
Fashion Schools - There is no greater enthusiasm than a student fresh out of fashion school, and you can get samples of clothes for far less than corporate offers. However, the quality of these samples may not always meet your needs.
Search by NAICS code - Using the NAICS industry codes is also a way to find manufacturers. You can easily get the manufacturer's code for the type of clothing you are looking for from NAICS. Use this code to find apparel manufacturers throughout the United States.
What Is the Right Garment Manufacturer for You?
There are countless clothing manufacturers in the world and they certainly can't all be of good quality. Therefore, there are a few things to bear in mind before you start selling garments directly to manufacturers.
Figure out Your Target Market
A common mistake made by bulk buyers is not knowing what exactly you are looking for. If you want to find a new clothing manufacturer, you first need to determine your target market. Since there is a wide variety of options available, you should make sure you know what you are looking for, for online boutique. Among clothing manufacturers, some specialize in yoga clothing, while others are activewear manufacturers.
To create batch requirements that meet your business objectives, you must consider every small detail. Get information on what you want, such as fabric type, thread count, and color, as well as button type and total weight.
Domestic or Overseas?
There are pros and cons for both domestic and overseas manufacturers. Sometimes, apparel imported from overseas is produced in a shorter time frame. It takes a long time for the clothing to reach the United States when you take into account shipping.
Quality control has always been one of the most challenging aspects of any manufacturing operation. There's always a chance that something may turn out wrong when you're producing a large number of products. When it comes to domestic clothing manufacturers, you should also be willing to pay a higher price when compared to overseas clothing manufacturers.
As for overseas clothing manufacturers, China is one of the world's top manufacturers. Due to continuous technological upgrades and expansions of production scale, China's manufacturing industry is robust and competitive, and its products can meet the needs of different countries.
Chinese products are sourced by businesses for many reasons. For instance, production costs are lower in China than they would be in your country, so profits are higher. Besides, you can choose from a wide range of suppliers in a variety of niches and industries, which you wouldn't find with domestic suppliers. You can readily access several materials.
People want to see what they get before they buy, which is why there are dressing rooms in clothing stores. Your manufacturer is no different. You should always ask for samples from a manufacturer before placing a large order for clothing for your business. Having this information allows you to make adjustments if something is wrong. Most manufacturers are willing to provide samples, but you have to make sure.
Understand Your Legal Requirements
It varies from country to country what is required. Learn more about business licenses from the licensing authority in your country or region. If you need a license before you start your business, we can help.
Like I said before if you're just starting your fashion business or you're not that strong. I would like to remind you that you should avoid working with big factories as well as small factories that are just starting up.
Maybe you've done some homework and you've found the best manufacturer for the type of clothing you're designing and you're eager to work with them.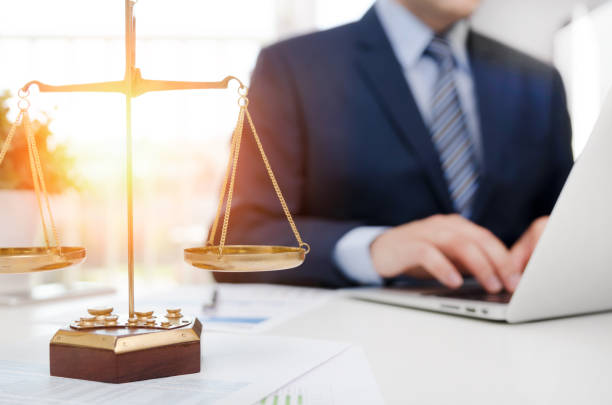 10 Questions to Locate the Right Producer for You
1. Does the Manufacturer Offer to Provide You with Details ?
It's only natural that you need to take the initiative to ask the manufacturer for details, but a quality manufacturer should be forthcoming with some relevant details. For example, whether they will outsource production and whether they will provide a clear and transparent price list.
If the manufacturer is being secretive about these two points then beware, they may be outsourcing to charge you more or have other markups.
People want to see what they get before they buy, which is why there are dressing rooms in clothing stores. Your manufacturer is no different. You should always ask for samples from a manufacturer before placing a large order for clothing for your business. Having this information allows you to make adjustments if something is wrong. Most manufacturers are willing to provide samples, but you have to make sure.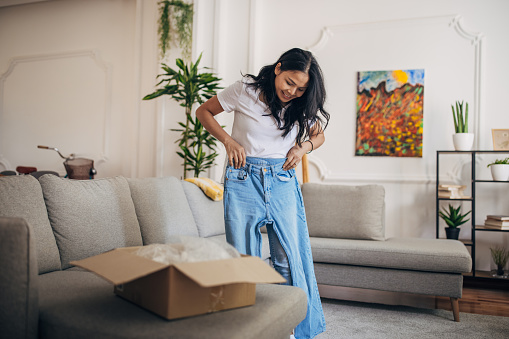 2. What Brands Have You Worked With?
You can ask the manufacturer what brands they have worked with. Although some brands do not want to be advertised by the manufacturer due to confidentiality agreements. But often manufacturers are happy to tell you about the brands they have worked with, after all, it is a demonstration of their capabilities.
3. Production Capacity
If your order is not a small one, then you need to ask if the manufacturer can produce it in the time you need. If they don't have enough capacity, then it's certainly not for you.
4. Price Range
You must have already analyzed your budget range, if you haven't, check this first. As manufacturers will often use ladder prices to quote you, remember to ask about the rules of their offer. And carefully consider whether the price they are offering is in line with your mental expectations.
You need to be aware that in some countries you can make a counter-offer, such as China and Pakistan.
5. Quality Standards
Manufacturing standards vary from country to country, so if you are looking for an overseas manufacturer you will need to check their manufacturing standards in advance. Some countries are unique in the way they make their garments, so if you want something unique, you can search ahead of time.
For example silk making and embroidery in China, ramie weaving in Japan
6. Shipping Location
Some manufacturers have parent companies from overseas, but they may have their local subsidiaries or production channels. Some producers are local companies but who have their production facilities overseas to save costs.
Be careful to ask where your order is being shipped to avoid a long delivery time for your order.
7. Efficiency of Service
Nobody doesn't like a merchant who is quick and can resolve issues promptly, right?
You may think that service efficiency is not directly linked to the product, but you'd be wrong. A service provider that can provide you with logistics tracking results even when they are available is often more convenient for you. You will be able to adjust your plans in time and gain peace of mind.
8. Delivery Time
This is also a question that comes up a lot. As I said before, if your manufacturer has served enough customers, they can give you an approximate time by which you can consider whether you want to place an order with this shop.
9. New Customers
Most producers are still open to new customers, but you can't rule out the possibility that some producers only work with repeat customers or that they require some proof from the customer such as qualifications.
10. MOQ
Not all manufacturers have a minimum order quantity, so if you are working with a company for the first time then you can choose the manufacturer's minimum order quantity to make, and check the quality of the garment and how efficiently the job is done.
10 Best Clothing Manufacturers for Your Businesses
It's easy to find a clothing manufacturer by entering "[product + manufacturer in China]." It will return a lot of results, many of which will be supplier directories or resellers. It's critical to sift through all the results and do as much research as you can on the manufacturer before contacting them.
You want the final product to look exactly as you imagined. Therefore, you choose fabrics, have samples made, make alterations, and place orders to ensure it is precisely what you envision. Listed below are a couple of reliable clothing manufacturers in China.
Cathy
Cathy is a manufacturer specializing in resort dresses that often use leopard print, polka dots, dark floral and geometric contrast prints, colorful small floral prints, and ss solid prints. And, all of the photos used by Cathy are exclusive and original.
MENICCIO
MENICCIO has been cultivated in women's clothing for more than 10 years. It is mainly engaged in all kinds of popular KNITWEAR, including vests, hoodies, and dresses. Among them, the dress is of abundant styles.
Dee
Dee is mainly engaged in CASUAL & VACATION STYLE women's clothing. Dee has a SUFFICIENT INVENTORY and its annual output is up to 10M+. All model photos are originally taken by Dee.
Berrygo
Berrygo is committed to supplying the TRENDIEST PASTORAL STYLE womenswear. Its UNIQUE FLORAL PRINTS & COMFORT SUNDRESSES are deeply loved by customers. It aims to offer the most COST-EFFECTIVE products.
ESUNG
ESUNG focuses on vacation dresses, the designer styles are unique and colorful. It also has some special materials like embroidery and chiffon. All photos are original.
Shine Life
Shine Life is good at pattern making, annual output of 2 million pieces. Shine Life is experienced and engaged in all kinds of American casual plush jackets, sweaters, etc. All photos are original.
SotiFashion
SotiFashion is located in Guangzhou. SotiFashion is the supplier of other top fashion websites. The style is elegant and it is good at using laces and floral patterns.
DIDADI
DIDADI focuses on vacation printed dresses. It is good at contrasting colors and florals. All pictures are original.
HANYUN
HANYUN focuses on kinds of dresses, shirts, and coats. The style is leisure and the prints are mainly colorful large florals, kinds of animal prints. It is cost-effective.
ArtCulvert
ArtCulvert focuses on classic casual tops and dresses. Most of the prints are solid colors and tie-dye. The silhouettes are basic and loose. There are many different colors and prints of each style.
If you have more questions, don't hesitate to read our blogs.
How to Buy Wholesale Blank Clothing: Top 5 Best Suppliers
50 Best Wholesale Clothing Vendors and How to Find Them Easily
How To Find Clothing Vendors For Your Boutique Stores
Top 8 Best Wholesale Swimwear Suppliers for 2022
Where to Buy Wholesale Leggings: FondMart Gives You Best Choice
20 Remarkable Plus Size Wholesale Clothing Vendors (2022)
Best 6 Wholesale Summer Dresses Suppliers in 2022
Best Prom Dresses Wholesale in 2022
Subscribe for latest update
We will keep you updated with FondMart's style news.
Subscribe