How to Buy Wholesale Clothing (Ultimate Guide)
With the growth of e-commerce and the emergence of more online clothing suppliers, the clothing business is more in the limelight than ever before. Whether you run a brick-and-mortar store or an e-commerce store, wholesale clothing suppliers and sellers play an important role in providing the clothes you need. With this trend, you may also be eager to get the answer to the question "How to Buy Wholesale Clothing".
If you want to start your own clothing business, then your ultimate goal must be to make a profit. By buying cheap wholesale clothing and selling it at a markup. You can then make a very good profit. Buying wholesale apparel is not that difficult. Next,I will want to explain to you in detail how to buy wholesale clothing.
Wholesale vs. Retail vs. Private Label:Which Is Right for You?
What is a wholesale clothing business? The wholesale apparel business is an apparel wholesale business that sells bulk apparel to retailers who then resell the products to customers or end users. Because wholesale clothing manufacturers buy in bulk, they can sell their products at lower prices. Retailers enjoy reselling at a higher price.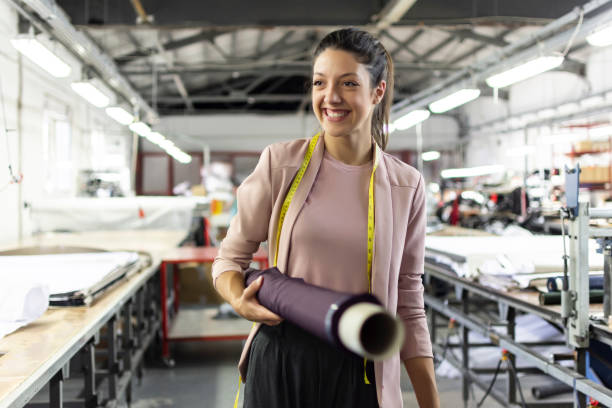 The wholesale, retail, and private label sectors are the three main types of clothing businesses.
Wholesale Clothing Business
Wholesale apparel companies sell large quantities of garments to suppliers, who then resell the garments to their customers.Some wholesalers also act as a liaison between manufacturers and retailers, while others design and manufacture garments in their own homes.
Retail Clothing Business
People sell to customers and use the B2C business model along with other businesses. Usually, wholesalers of clothes supply products to retailers of apparel.
private label clothing business-private label apparel companies bypass the wholesale stage and sell to customers.
How to Buy Wholesale Clothing Business (Step by Step)
1. Research the Industry
Before you start your wholesale clothing business, make sure you have all the relevant licenses and qualifications in place. This is the most basic hard requirement for you to start your business.
What's more, make sure you are fully aware of the relevant knowledge about the clothing industry. If you will also be involved in some cross-border business, there is an additional need to keep an eye on the latest customs policies to ensure that your business is legal.
It is vital to comprehend the clothes sector before attempting to distribute wholesale clothing. The garment industry offers a lot of chances, but there could be some difficulties as well. Success in this industry requires alertness and agility to stay on top of rapid changes.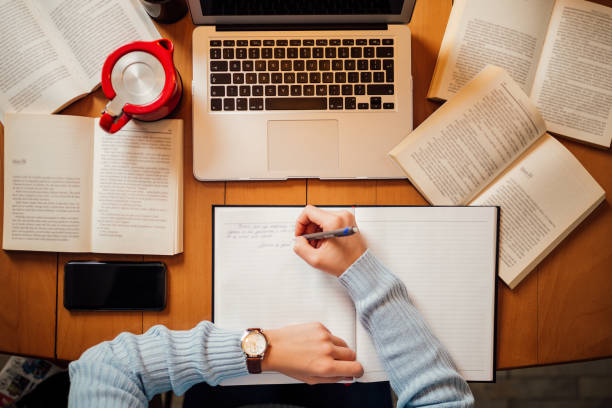 For example, the apparel industry is still most focused on trends and styles. And clothing trends are changing every season or even every month. The basis for launching your own garment company is taking the most latest fashion trends and understanding the market.
2. Choose a Niche Market & Customer Profiling
There are so many different types and styles of clothing, choose profitable, low competitive markets.For example, you decide you want to sell women's clothing, but the market for women's clothing is too big. Which one or categories do you need to pick? The quality of the clothing you are acquiring is also key; are you going to sell to the discount or luxury stores you would sell to?
Use keywords that show consumer preferences and dress, such as boutique, swimwear, oversize. You must be clear about the products you will sell and who your ideal consumer is to make sure that you are in line with their tastes.Determining your target audience is also something you need to think through before you start your business. After you have thought through all the questions, outline your business plan and then move on to the next step.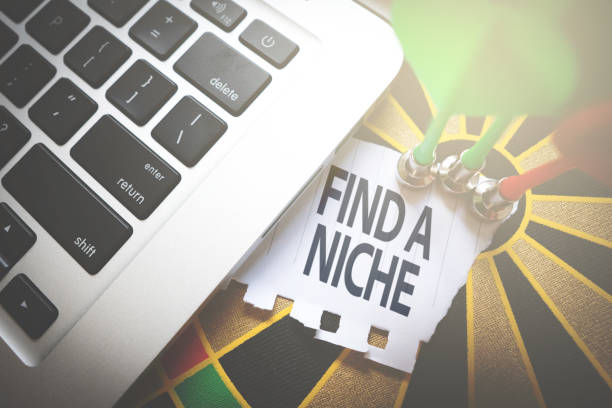 Finding your specialty and developing your customer avatar may both creating a customer profile. For example, analyze other small fashion businesses in the area and identify a gap in the market ,that your business can break through. Or find a unique angle that sets your store apart, i.e., focus on selling a certain style of clothing.
3. Develop a Business Plan
Starting a business in wholesale clothing involves much planning. Based on your specific situation, you should decide when you need to do what and utilise that information to fine-tune each stage.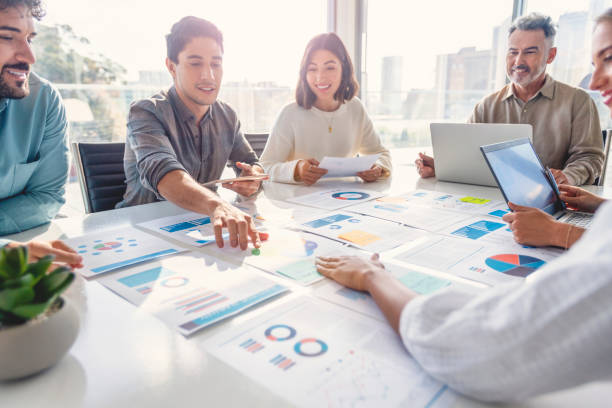 See what has to be done by following the instructions below.
Spending and Finance
Making money is also the ultimate purpose of launching a business. As a result, you need to commit some money up front.Make a list of all the costs you'll incur to get started, as well as how much cash you'll need each month or every three months to stay in business.
For instance, how much money and how many sales are necessary for this to break even? Check your finances to see if you have enough to self-finance. If not, you might need to obtain a company loan.
Create a sound purchasing plan
Try to order as little inventory as you can at first, and only order more when it runs out. As a result, your purchasing risk will be reduced and your company's profitability will be maintained.
You will eventually be able to afford to test out various purchasing tactics until you identify the one that is most effective for your company.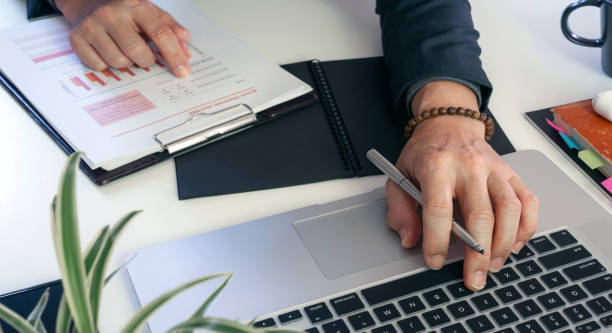 Maximu

m price profitability ensured
Speaking of profitability, you can now choose your store prices once your purchasing plan has been defined. A key component of retail strategy is pricing. It is a dangerous practise since charging too much or too little can significantly affect how well your fashion business performs.
Here are some things to think about when determining the ideal shop price for your clothes inventory:
·Wholesale cost of clothing:Find out how much you are spending overall on your wholesale clothes supplier. A marketplace like Wola offers the same price as going straight to the label, with the added advantage of having everything you need in one location, so shopping there is a terrific way to know precisely what you're paying.
·Overhead: You must take into account all expenses related to running your firm in addition to the wholesale price you must pay. When figuring out prices, you must take account for expenses like rent, utilities, travel, insurance, marketing, and staffing.
·Your intended market: Your ideal customer should be able to accurately predict how much you can charge and guarantee that your clients are willing to pay that amount. Additionally, you can perform consumer surveys to better understand the precise price range your customers are ready to pay. With this knowledge, you can adjust the prices of your apparel products accordingly.
·Pricing by competitors: You can estimate your profit margins by comparing your pricing to those of your rivals. It's advisable to make sure you are aware of your local competitors because overcharging could cause customers to go to your rivals in search of a better offer.
·Create a team:To launch a company that will be viable for many years to come, it is crucial to assemble a strong workforce. You might start off with just one employee, but as your clothes business grows, you might need managers to help you run the store and labourers to carry your products.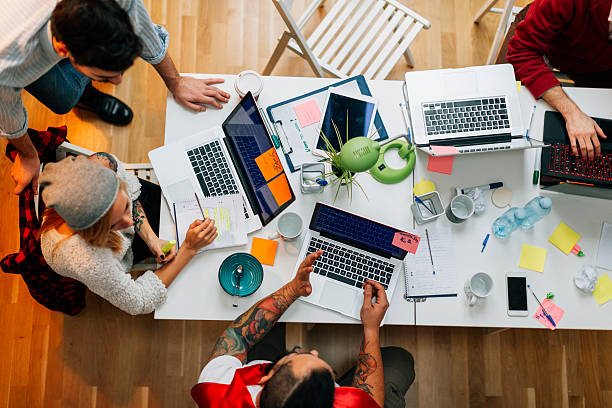 Keep track of internal procedures-Maintaining operational consistency and understanding where changes may be made, if necessary, will both be aided by documenting your processes.
4. Securing Licenses and Permits
The following action you must take is to deal with legal matters.You should be familiar with the rules that apply to the wholesale clothes sector, and you can get help from neighborhood tax experts and company lawyers.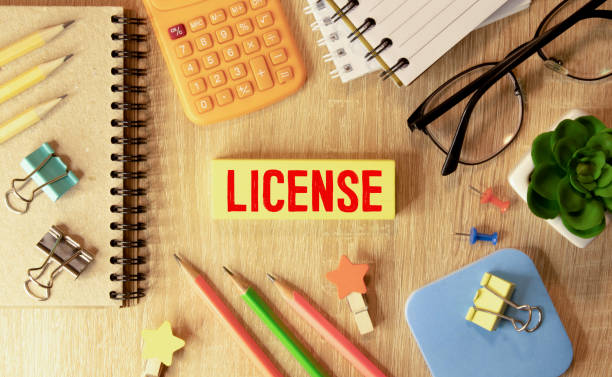 Likewise, if your company engages in import and export activities, be well familiar with all applicable laws and regulations. To make sure that your business runs, consult professionals.Starting and operating a business requires distinct legal actions and procedures in different regions too to knowledge of the pertinent policies. Whether it is a corporation or a limited liability company, your firm often needs to be registered as an entity.
5. Determine Your Physical Location
A physical location that works for your business is required. You will either need a factory or a warehouse to hold inventory and pay for goods, depending on whether you are manufacturing clothes or purchasing merchandise from a wholesaler.
6. Determine Your Price and Budget
Setting prices is an important part of becoming a wholesale apparel distributor. You cannot set your prices too high or too low. You must find a competitive middle ground.The five main common types of pricing are absorption pricing, bundled pricing, market-based pricing, value-based pricing and differentiated pricing.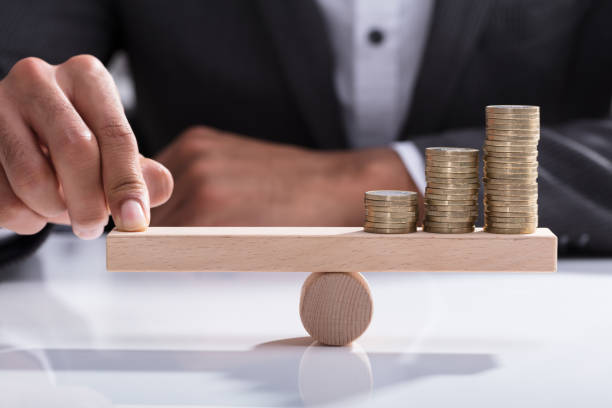 After selecting a strategy, you can apply the basic formula to calculate the wholesale price.Average Manufacturing Cost + Profit Margin = Wholesale Price.Keep in mind that in wholesale, prices are negotiable.
7. Create an Online Storefront
With the rapid development of information technology, e-commerce has grown rapidly in the information technology environment. As a new transaction method, e-commerce has greatly changed the communication mode in the economic field and changed people's lifestyles.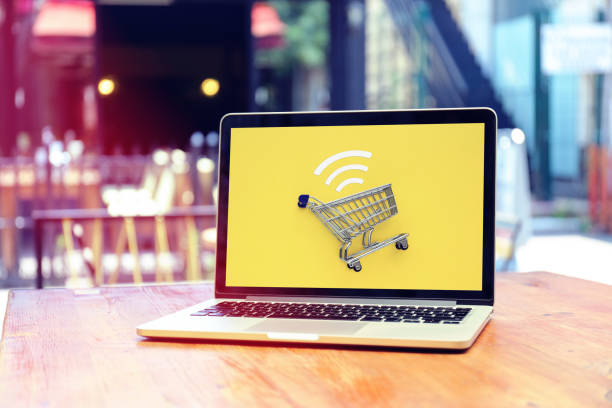 To sell your products online, you must create an online storefront. There are several ways to solve this problem.You can create a storefront on a B2B e-commerce marketplace, or you can build your own stand-alone website. Or you can move into a supplier website, such as FondMart
8.Find Reliable Wholesale Clothing Suppliers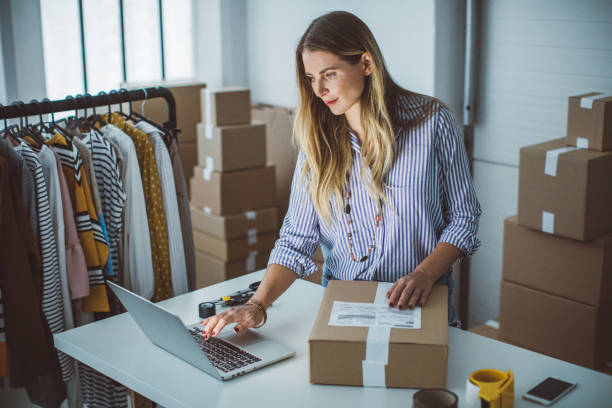 Some Channels for Finding Wholesale Clothing Suppliers
·Online Wholesale Clothing Websites
Large wholesalers often have their independent stations, and you can easily find their names on google. They will put their goods on the website for sale. You can easily buy the products you want, if you need to buy through this way, here is a list of wholesale supplier websites.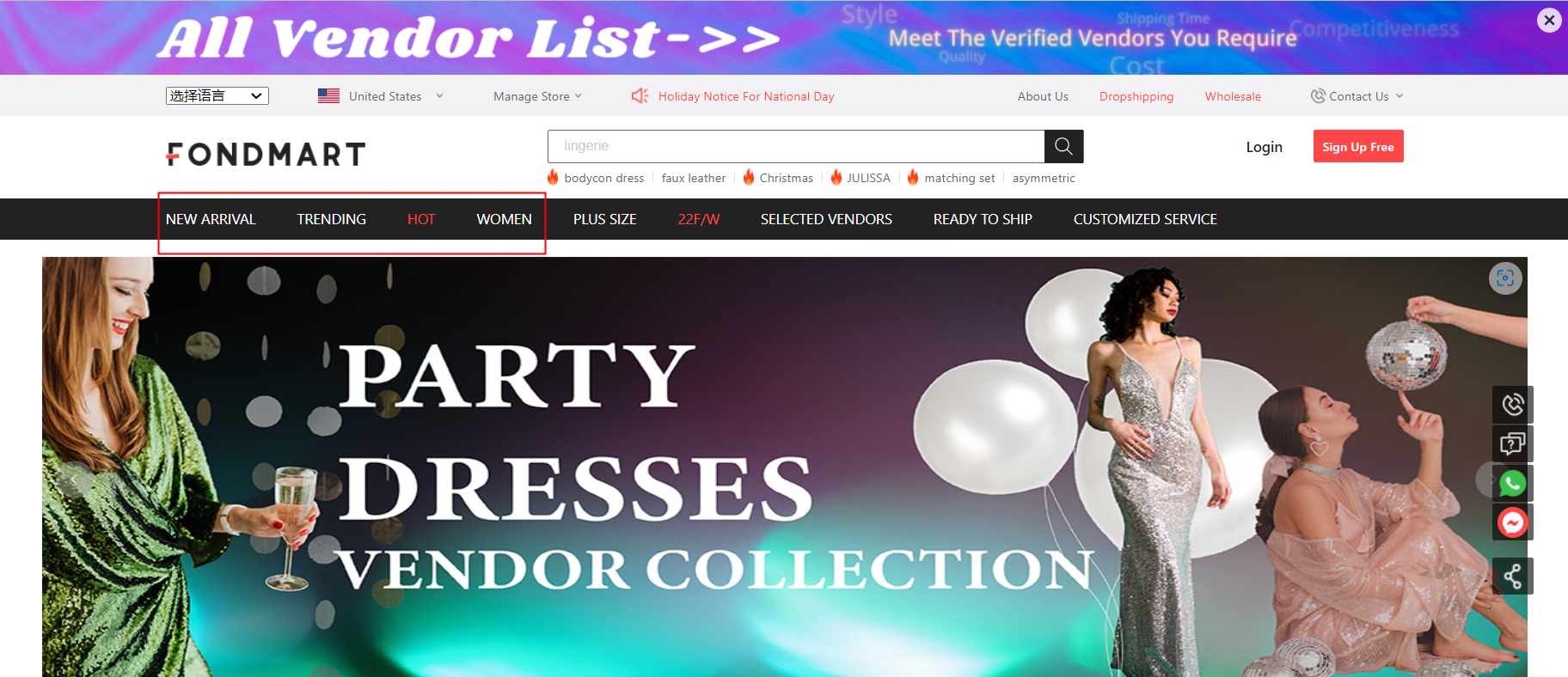 For domestic catalogs in the United States, generally speaking, suggest starting with Maker's Row, and Thomas Net, let's make it here. If you are interested in overseas suppliers, you can start with Alibaba and FondMart as an example. However, we strongly recommend using FondMart for direct sales, because we have a good list of wholesale clothing suppliers and manufacturers. We have more than 5k suppliers and thousands of products from China to choose from.
·Wholesale Directory
After confirming your requirements, you can find an adequate platform through these ways. The good way to start searching for suppliers and vendors is through a free online wholesale directory. This is true for both domestic and overseas suppliers in the United States.
Offline Wholesale clothing Platforms
·Offline Wholesale Clothing Market
Whether it's a local clothing market closer to you or an overseas market halfway across the world, a clothing market is always one of your best options for picking up the right wholesale clothing. You can experience the quality of the clothing in person or find the latest fashions in a large, quality clothing market.
·

Wholesale Clothing

Trade Shows
Offline clothing shows are another channel where you can visualize the clothing itself, and you can learn a lot about the designers' design ideas through these clothing shows. Offline shows are also a great opportunity for you to meet wholesale suppliers face to face.
Search Engines
Another thing you can try is to search for "Where to Buy Wholesale Clothes" or niche markets like "Wholesale Clothing USA" on Google. The websites of most vendors are outdated. Google rewards constantly updated websites, so some websites of manufacturers will be buried. This is why they do not rank high in the search. You must search deeply on pages 5 or 6 to find any useful information. Unless you have enough time and patience, generally we don't recommend this.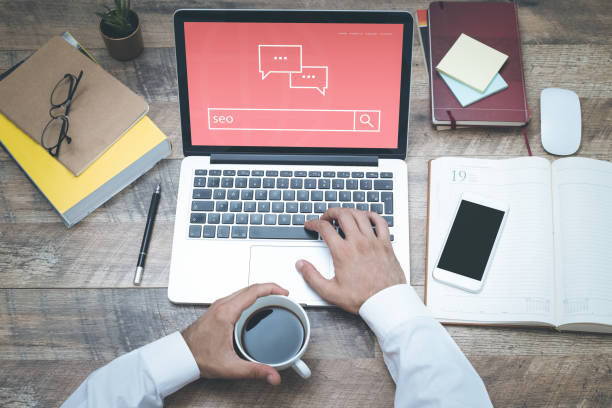 When you search online, don't just look for general clothing wholesale suppliers. Be sure to include your product or niche keywords. You can test the product name, model, and brand name. If you want to meet any possible vendors but do not have an existing email address or phone number, you can search to find the contact information of the website owner.
Social Media and Forum
Every time technological advancement fundamentally changes people's lifestyles, there will be debates about the nature of the change and whether it is "good" or "bad." Internet-based social media tools, such as email, Facebook, and YouTube, have completely changed the way humans obtain information, communicate and interact with each other. They have existed for a relatively short period, and social media has had some very positive effects in terms of obtaining information and contacts.
Social media is a matter of life and death for the market. For small and large companies, it can be regarded as a small window to understand the world. Advertisements can personalize the use of terminal data and provide real-time feedback on new products. This type of information used to take hours or weeks to get from the sample group, but now it is effortless.
The Internet and social media have increased productivity. These tools provide more information (including real-time news) than a library full of encyclopedias, and the information can be accessed at any time of the day or night. Research links Internet or social media use with greater success in academia and improves your performance and employment prospects. Social media provides small business owners with the ability to be more competitive with larger companies.
If you are still not sure where to find suitable suppliers and vendors, try to rely on the recommendations on social media. If you find someone who buys clothing at wholesale prices, please ask them for advice through social media. Contact people who might be able to help you, even if you don't know them. If you know how to ask questions, people are always willing to help.
Things to Keep in Mind When Working with Wholesale Suppliers
After you have selected the right items and are ready to officially work with your wholesale supplier, please note that it is very important to be timely and effective together. Below, I will elaborate on what to look for when communicating with wholesale suppliers in both pre-sales and post-sales sections.
When you communicate with wholesale vendors, you need to clarify the following points.
1. The price of the goods, pay attention to see clearly what the specific goods provided by the price tag is.
2. logistics information, you need to discuss with the supplier the specific delivery time and the costs associated with logistics. Be aware that the cost of international logistics is very expensive, if you incorrectly estimate the cost of this part, it will bring great losses.
3. MOQ, ask your wholesale supplier the required MOQ, not all platforms or suppliers are NO MOQ. If you can not meet the MOQ specified by the wholesale supplier, they may refuse to work with you.
4. whether to provide quality control services and whether you can provide samples. One criterion to determine if a supplier is quality is whether they can provide a good customer service process. These services include whether they perform quality checks before shipping, whether they provide samples, whether they provide 24 customer service, etc.
Establish a Good Relationship
Always remember that maintaining a good relationship between both parties can always benefit both parties, then the basis of being able to ensure a good relationship is to understand and respect both cultures and to be a good customer.
The more potential vendors and suppliers you find, the better you can compare stores and understand the industry's normal prices and competitive offers.
9. Curating Your Product Listings
When you start your online boutique wholesale clothing business, you need to plan and create a clothing listing.Some introductory words with clear images would be a good choice. It will help your customers make up their mind better to buy the product. You can also use search engines to help you pick out the words that people care most about nowadays.
For example, if you want to sell a women's long skirt - you need to specify the material of her fabric and the color.Furthermore, if you sell women's shirts, be specific about the product you are selling. If they are shirts, state this. Use descriptive words about the fabric, color, fit, etc.
Presenting your product in a way that presents it as a solution to a problem is also a good way to do this. For example, women's leggings tend to be sheer when they make, which means sheer leggings are a problem. If you have better quality legs and offer full coverage, please let you know.
You may encounter situations when you need to modify prices in bulk when creating a catalog. If you modify it manually by hand it will take a lot of time. If you join FondMart, this problem will no longer exist.FondMarts price setting feature allows you to mark up all items according to rules you set and set margins.So,you can get more money and your customers will be happier.
10. Start Selling
It's time to start selling after putting up your storefront and product listings.You may need to close the sale by talking to the buyer. Or you may need to complete an order by using a form provided by the consumer. These two different approaches depend on whether you are conducting an online or offline transaction.
Allocating resources for sales is crucial. Spend some time honing your sales abilities if you are in charge of a small wholesale clothing distribution company. Learn how to enhance your sales pipeline and create genuine connections. If you have the money, hire qualified individuals or teams to handle all aspects of sales.Making enough sales to sustain your company will be challenging without the right salespeople.Besides, we can provide you with many suggestions on how to sell wholesale clothing online.
11. Plan Your After-Sales Service
After the sale, you can continue to communicate with your customers via chat apps, SMS or email. Increase customer stickiness and boost your repurchase rate. This is crucial to growing your wholesale apparel business.After customers receive their orders, call them to check in and see if everything arrived as planned. Invite them to offer suggestions so you can improve the procedure. This can be achieved through the use of a phone survey and various follow-up emails.
If customers express satisfaction with your clothing or services, encourage them to post quality reviews with some special offers.
For example, if your customers are willing to post reviews on your favorite B2B e-commerce platforms such as Google, Facebook, etc., you can offer an extra discount or free shipping. Gather written or video testimonials. These will increase your credibility and draw in new clients.
Keep in touch with your customers so you can ensure they place another order from you if you run out of stock or want to add new items to their wardrobe.Reiterating the importance of genuine interaction, keeping in touch with your clients.
How to use FondMart.com to wholesale clothing online
In the end,If you still don't know how to start your clothing business by buying wholesale clothing,we advise you to choose FondMart as your first choice for the following reasons. FondMart has been working in the clothing industry for decades and has rich successful experience in the e-commerce business. Our team focuses on B2B business to enable you to achieve bigger success. We have one to one customer management service team who will walk hand in hand with you and respond to your concerns fast and effectively.
Abundant Suppliers and Vendors
FondMart is 100% factory wholesale clothing platform.With the largest number of products in stock to offer a one-stop service for wholesalers, retailers, and dropshippers. Established in 2020, the team behind FondMart has been working in the clothing industry, even just blank clothing wholesale for decades.
In just one year, FondMart has integrated more than 5K trustworthy vendors in China and updated more than 1000 new arrivals daily with 200K+clothing. Besides, the suppliers and manufacturers at FondMart are strictly verified, so you can have sufficient confidence in our clothes, which are of high quality at an affordable price. Till now, we have provided services for over 20K+ global sellers, including some well-known overseas apparel brands.
Fast Shipping
FondMart partners with 40+ global carriers to bring you the most affordable and reliable delivery options. Additionally, we support FBA service and consolidated shipping from different vendors with convenient track shipment online. FondMart is always focusing on facilitating small and micro businessmen's purchasing activities worldwide with a new trading model of 7-15 days delivery. So enjoy our fast delivery here!
NO MOQ
No MOQ requirement means less inventory investment upfront. You will save money on purchasing and holding inventory. High MOQ means high risk. Carrying excess inventory has significant costs. One of the highest costs for many companies is financing the purchase and holding of inventory.
Private Label Service
FondMart offers customized services like private label services, such as labels, tags, logos, packing and shipping bags, products, and so on. We make "build your own brand" easier to come true even in the case of not purchasing in large quantities, which will absolutely improve your customers' experience and boosts your business. Remember "No MOQ" and "Private Label Service".
Customer Service
You can also benefit from our customer service, ready to help you for every need. For any eventuality, our specialized staff will be at your disposal.
Our Powerful App
Our App is 100% free and easy to use. Manage multiple stores in one account and you could upload products to your online store through one-click intelligence. We support automatic quotations based on product quantity and logistics methods.
So what are you waiting for? If you are eager to find the answer "Where to Buy Wholesale Clothes", don't miss this blog. Come to FondMart and you will get your perfect option here! If you want to know more information, you can click Wholesale Tips, Dropping Tips, FondMart Guidelines and News to find what you want. Besides, our Latest Post will also help you find your appropriate answer.
For More Business Tips:
20 Remarkable Plus Size Wholesale Clothing Websites and Vendor (2022)
Plus Size Boutique Clothing Wholesale Market and Vendors
13 Inexpensive China Wholesale Clothing for Women's Clothing
Where to Buy Clothes to Start a Online Clothing Wholesale Boutique? (10 Easy Sources)
Where to Buy Bulk Clothing: 8 Bestwholesale Clothing Vendor Websites to Buy Bulk Clothing
Where Can I Buy Trendy Wholesale Basic Clothing
How to Buy Wholesale Clothing for Resale?
FondMart Tips: Wholesale Clothing Personal Branding
Black Friday Wholesale: FondMart Is Your Best Choice
Where to Find the Affordable and Reliable Yoga Clothing Wholesale Suppliers
Subscribe for latest update
We will keep you updated with FondMart's style news.
Subscribe